Catherina Iosifidis (1997) is a director and screenwriter. In 2019 she graduated from the AKV|St. Joost Film Academy with her short coming-of-age film STAR winning the prestigious St. Joostpenning Award and subsequent nomination for Cinekid's Best Dutch Short Live-Action of 2019.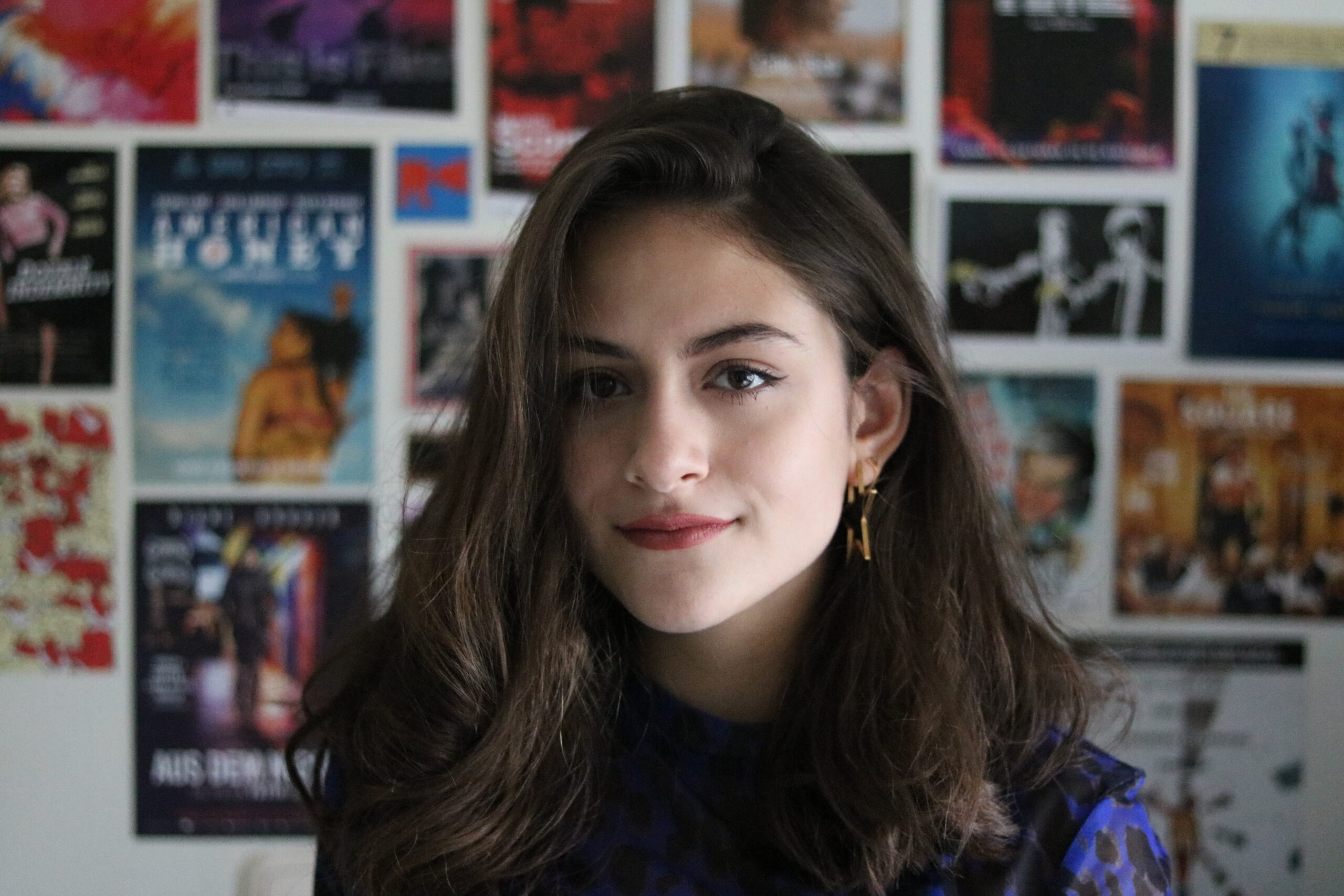 Her work is characterized by her colorful, intimate storytelling seen from a teenage perspective. In her films she catches the inner world of her characters by playing with their subjective reality, specializing in themes that speak to young adults. With her work she wants to break taboos and to discuss heavy themes in a lighthearted manner. Along with her documentary approach in filmmaking, like casting non-actors and improvising on set, she likes to play with the thin line of fiction and reality.
Her new short film AMY&MAY was selected for CineSud's Shorts Lab 2021 trajectory. Currently, she is working on a new short film called Buitenspel (Offside) which has been selected for 3LAB Korte Films by the dutch broadcaster BNNVARA.
She also directed a web series called 'Er zijn grenzen' (Stop it now) for NPO Zapp in collaboration with the dutch broadcaster NTR and production company Every Media which won a prestigious Rose d'Or in the categorie muliplatform series. You can watch the series on YouTube and Zapp.nl.
Alongside her fiction films she also directs music videos and commercial work (also as part of the House Of Panic roster).
Next to her work as a director and screenwriter, she works as assistent director and casting assistent. Don't hesitate to get in contact with your project and to collaborate!